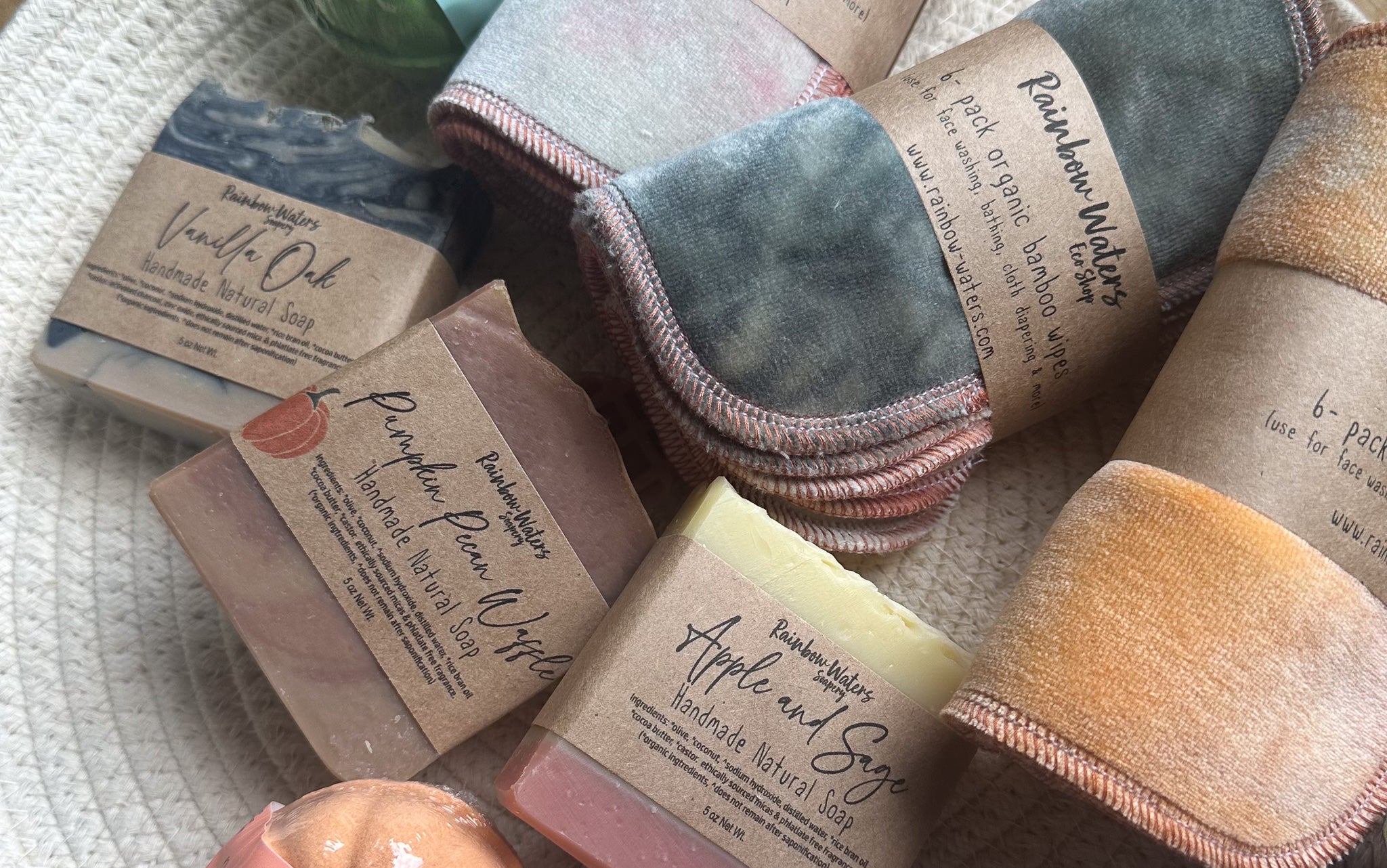 Get cozy with our
FALL FAVORITES!
Upload Date- December 6, 2023
Winter Collection!
▪️New! Soaps
▪️New! Bath bombs.
▪️New! Wipes
▪️New! Bamboo Leggings
Our commitment to being low waste:
We believe small changes create big progress when it comes to sustaining mother earth. We have committed to using low waste packaging for all of our products and shipping supplies. We ship our products using recyclable mailers, cardboard boxes and Kraft tissue paper. Our bath bombs and gift sets are wrapped in biodegradable Biolefin shrink wrap. Any plastic wrap used for deliveries is recycled from our material deliveries. We encourage you to recycle or reuse our packaging to continue lowering our carbon footprint. Together, we will make a difference.
elevate your style & home with hand dyed and handcrafted goods.
Our favorite collections of handmade curated goods.